Our licensed massage therapists can incorporate the use of CBD oils into our massage therapy. Our massage sessions often include some natural oil such as sweet almond or coconut oil. CBD (Cannabinoid) oil has been gaining in popularity for use in massage therapy. CBD is found to improve memory, mood, metabolism, immunity, stress.

CBD massage is thought to help alleviate pain and to improve sleep disturbances. Using CBD topically, the oil will be delivered into deeper tissues by our licensed massage therapists. CBD massage can reduce muscle fatigue, reduce joint pain, arthritis, and other types of inflammation
throughout the body. It can help with neuropathy and fibromyalgia, as well as certain skin disorders also.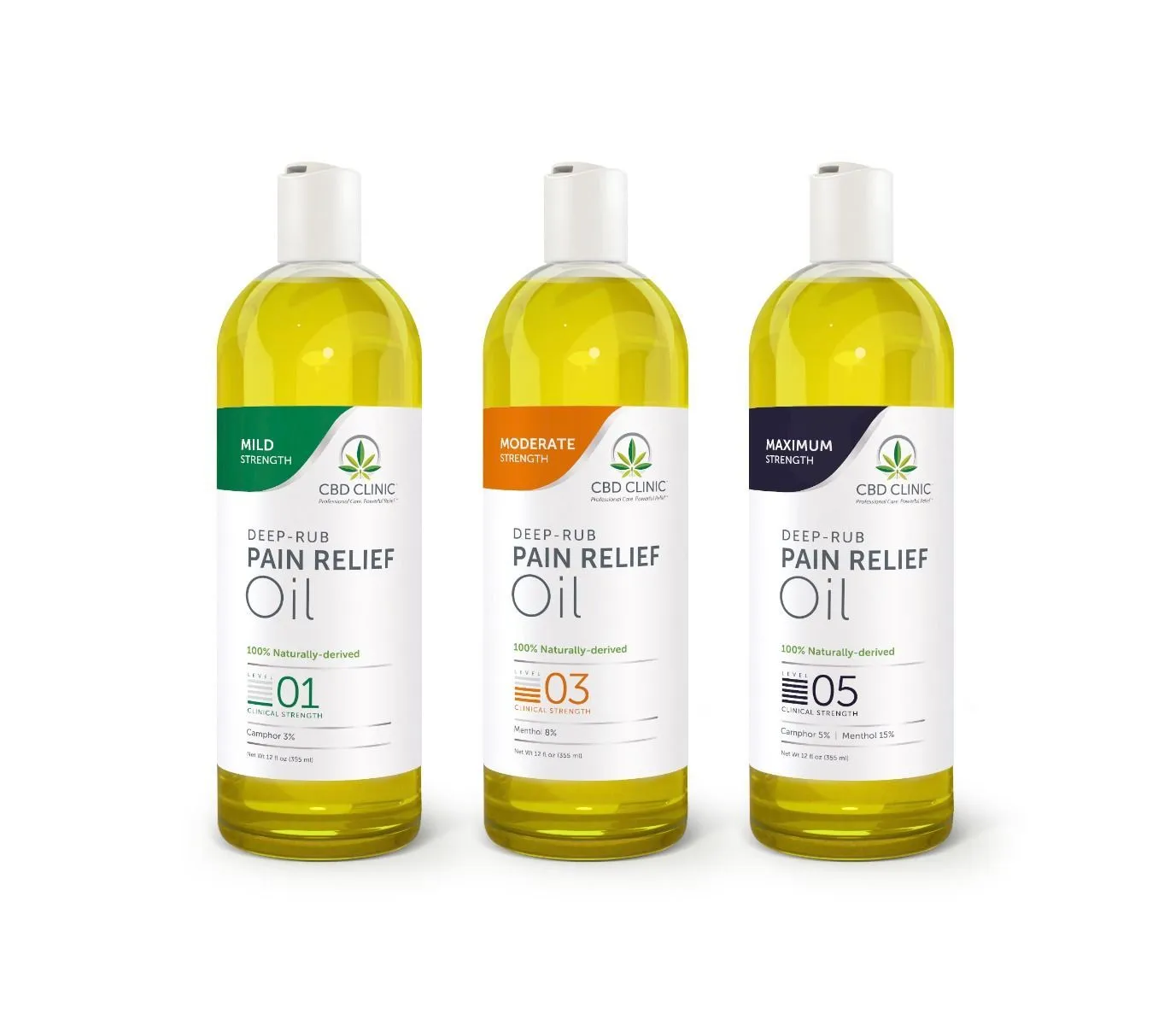 Level 5 Pain Relief Oil
The most powerful of the pain relief oils, CBD CLINIC Level 5 offers pain relief unleashing the full power of maximum strength menthol (16%) and camphor (11%) in the highest concentrations available on the OTC market. The active ingredients are blended with gentle emollients, including jojoba oil and CBD hemp oil that glides on smoothly to enable powerful pain relief in this revolutionary product. One should use Level 5 sparingly, as a small drop of oil covers a large section of the body.
CBD Level 5 Ointment
CBD CLINIC LEVEL 05 Pain Relief Ointment is our most powerful maximum strength formula. Camphor (11%) and menthol (16%) are combined at the highest limit for non-prescription topicals. This potent ointment is our most popular product, which is especially designed for intense muscle and joint pains associated with backaches, arthritis, sprains, strains, and bruises.